---
Theme
The conference will present a broad selection of papers primarily focused on business-to-business markets, business networks, interaction and business relationships to create a sustainable economy within planetary boundaries.  On this occasion, the theme is:
«Sustaining and Energizing in the IMP Spirit»
IMP Conferences are always structured to maximise the amount of discussion and interaction. Researchers at all stages in their careers are encouraged to present their finding in a challenging, but supportive atmosphere.
IMP 2020 will provide the opportunity for researchers to disseminate knowledge on emerging trends in industrial marketing. It is an ideal opportunity to meet with peers and exchange ideas to enrich your work with valuable feedback in a unique setting and atmosphere.
Authors are invited to present results from their research at any stage of development. Papers will be selected on the bases of their quality, originality and relevance to the development of ideas within the IMP framework.
Örebro University School of Business
Örebro University School of Business (ORUSB) is a part of Örebro University. It is one of Sweden's fastest-growing business schools, and it is ranked on Eduniversal's list of the 1,000 best business schools worldwide. ORUSB has more than 60 international partners in 27 countries, and since fall 2019 AACSB accredited.

Örebro University
Established in 1999, Örebro University (ORU) is a growing modern, broad-based university with internationally prominent research. 15,100 students and 1,350 staff study and work here. Örebro University cooperates with industry and commerce, local and regional governments and other organisations, both nationally and internationally. In the Times Higher Education Ranking of Young Universities 2019, Örebro University is on place 74 out of over 350 universities.
Örebro is located in the heart of Sweden, a leading nation in sustainable business, energy and transportation. Sweden aims at becoming a first permanent World Fair for a sustainable society including a green energy sector, a fossil-free transportation sector, conscious consumers and responsible business forming the foundations for a sustainable economy. To this end companies and business corporations, public sector organisations, government agencies and academic institutions collaborate to find pathways to a sustainable future.
Center for Sustainable Business | CSB
Center for Sustainable Business | CSB
is the Örebro University center for research in sustainable business and business ethics. The purpose of CSB is to do research and development and to offer education in the fields of circular economy, business ethics, transparency and sustainable value chains. Our vision is inspired by the UN Sustainable Development Goals. CSB combines principal researchers from a multitude of subject areas and has collaborations with some of the leading regional players in the field.
The IMP Group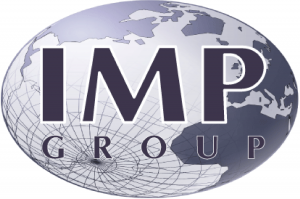 The IMP Group (Industrial Marketing And Purchasing Group) is an international group of scholars concerned with developing concepts and knowledge in the field of business-to-business marketing and purchasing.
Early work focussed on the nature and management of relationships between companies in the international market. More recently, this perspective has been widened to incorporate the study of complex networks within which business communities operate.
The Group's annual conference is the largest in the world dealing specifically with marketing issues within a business-to-business context.